Our Mission
Each year, about 30,000 people walk into our studio and leave their worries at the door.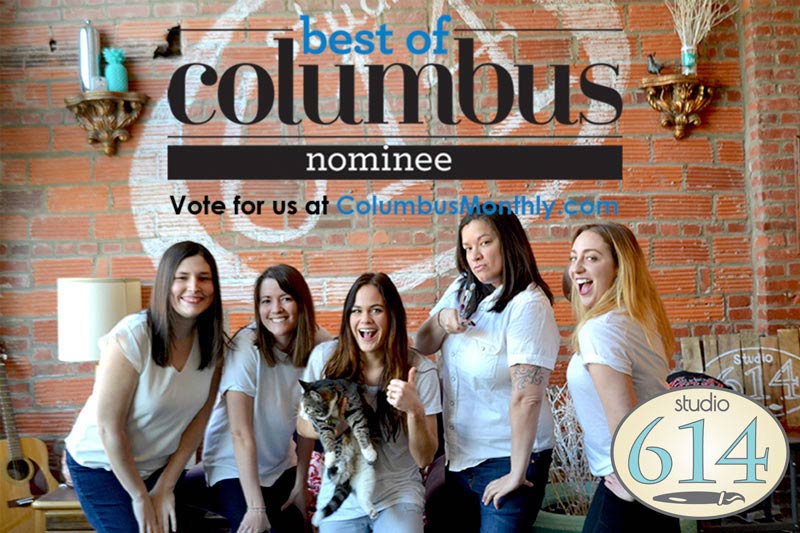 And that's exactly what we do. We give you a space where you can free yourself from everyday stressors & worries, and just create something. We strive for an atmosphere that allows safety for vulnerability and expression. We also partner with local businesses and hold classes all over Columbus, as well as in our own studio at 2487 Summit Street in Clintonville/University District. Our classes are variously structured with different projects and paintings, but all classes are great for beginners in the arts. We're here to help everyone open their mind to the arts even if they've never had an interest in it before.
HONORS
*Columbus Monthly's "Best of Columbus" Nominee 2016 & 2017*
*City Scene Magazine's "Best of Columbus" Nominee 2017*

#Studio614Movement
The #Studio614Movement Campaign is our mission to use our talents and creativity to raise money for local non-profits throughout the year. A few of the local non-profits we've supported in the past include:

Girls on the Run of Franklin County  |  SARNCO (Sexual Assault Network of Central Ohio)  |  Nellie's Catwalk for Kid's with Cancer  |  The Ronald McDonald House of Central Ohio  |  Franklin County Dog Shelter- Friends of the Shelter  |  Cystic Fibrosis Foundation  |  Columbus Dress for Success  |  United Way of Central Ohio  |  Envision Proven Success  |  American Heart Association  |  Lower Lights Ministries  |  Harvest Bridge  |  Dress for Success  |  Pelotonia

We also host private parties for any special occasion such as weddings, bachelorette events, corporate gatherings, or just simply for fun with friends! These events can be held almost anywhere- from a park or restaurant to your own living room or garage. If you are booking a private party, just call us for a list of options. We even host Pinterest Parties so you can create those crafty pins that have been collecting dust on your boards for years!
We strive to deliver a variety of activities so that families, friends, and lovers may enjoy a remedial change of pace… and did we mention that we love Columbus?
Natalie Seitz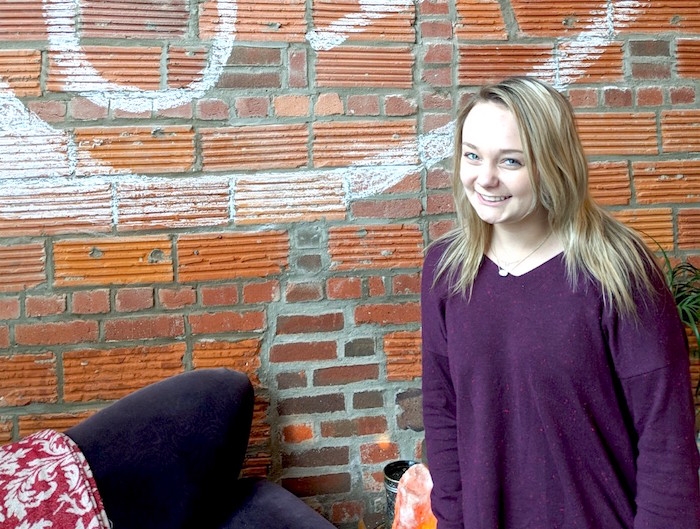 Natalie is a student at The Ohio State University studying Studio Art with an emphasis on Painting and Drawing. She is originally from Grove City, OH. In her free time, Natalie enjoys long walks on the beach, hanging out with her sorority sisters, and playing with her three hamsters, Mildred, Meggan, and Margret. 
Ashley Miller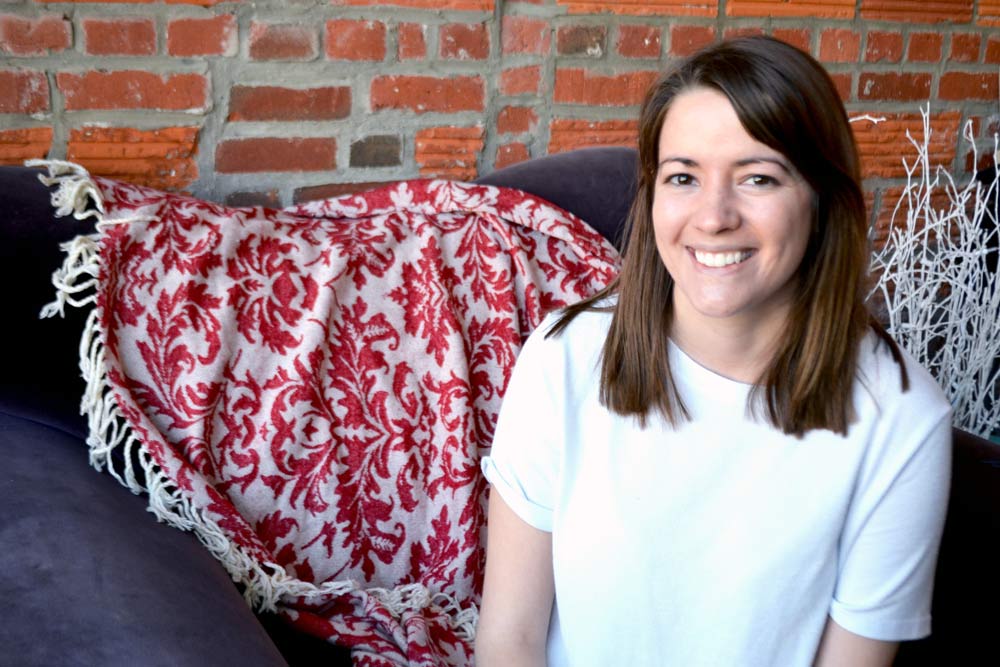 Ashley graduated from the University of Delaware and is currently studying Education and History at Capital University. She loves sunshine, travel, and is a creative nut. She can often be found writing short stories or enjoying books that come wrapped in extra dark chocolate. 
Martha Bove
Martha Bove, an enthusiast of art in all its forms, is currently an MFA student in writing, studying, and poetry at Pacific University. She specifically loves painting, calligraphy, music, traveling, and spending quality time with loved ones and strangers alike.
Cailey Moore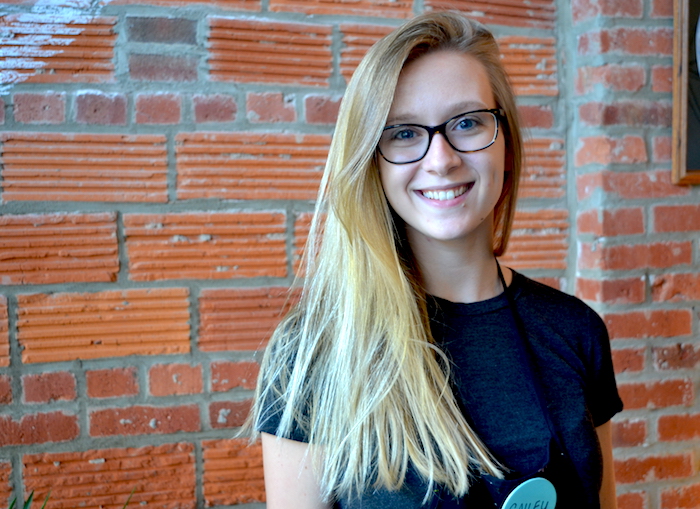 Cailey is an art student at Ohio State University. She spends her time painting, drawing, and meeting her cat, Beans' every adorable demand.
Kelsi Rupersburg
Event Marketing Manager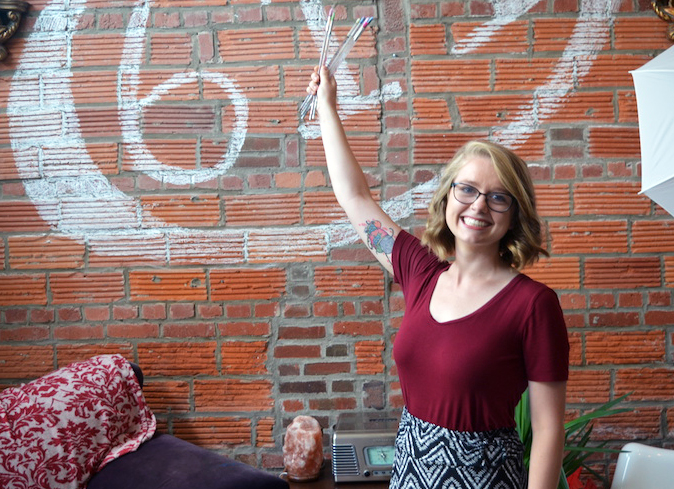 Kelsi Rupersburg spends her time playing roller derby, knitting, hanging out with her cats and watching Charmed reruns. She is a graduate of Ohio Northern University with a degree in public relations.

Megan Sharbaugh
Founder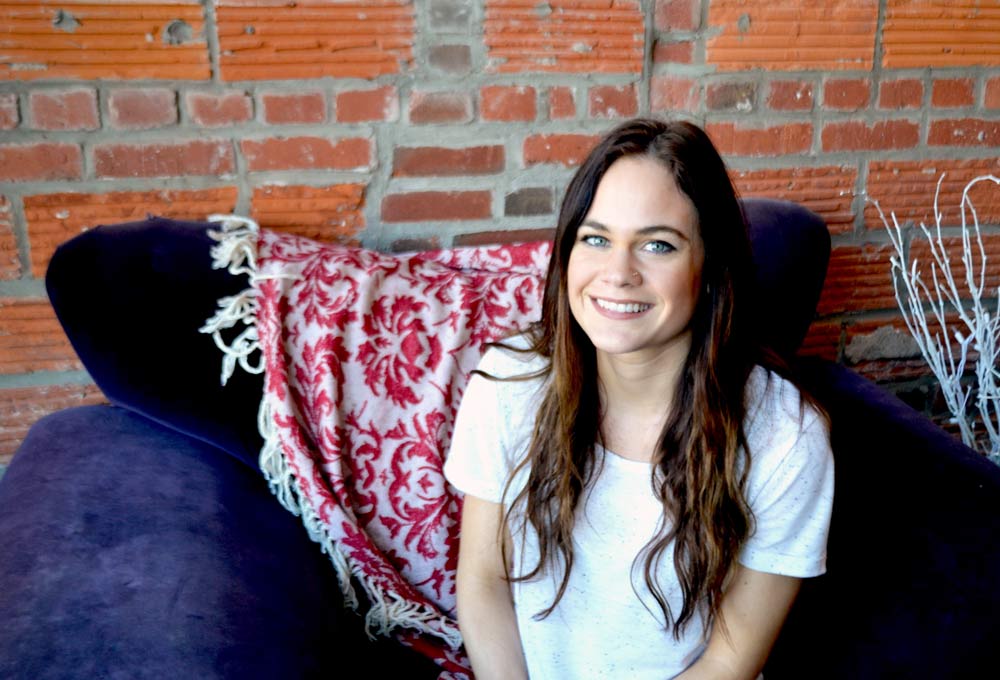 Megan graduated from the University of Cincinnati in fine arts & business management. She loves traveling, snowboarding, Skyline Chili, and her 3-legged cat.
See Inside our Studio with Google Virtual Tour!