Studio 614 Bachelorette Painting Parties
Class Time: 2 or 3 Hours
Type of Class: Custom – Canvas Painting or Pinterest Parties
Take Home The Art: Yes
Available for Private Parties: Yes
Booking: Get a Quote Online or Call (614)-600-1614
Locations: Our studio is just a few miles north of the Short North area, tucked between University District and Clintonville.
If you want to have an on-location party we can travel to Westerville, New Albany, Grove City, Downtown Columbus, The Short North, Italian Village, Victorian Village, Hilliard, Clintonville, German Village, Worthington, Dublin, Powell, and more. Please note there is a $100 travel fee for any location further than 10 miles of the studio. Contact for information about party locations greater than 10 miles.
Pricing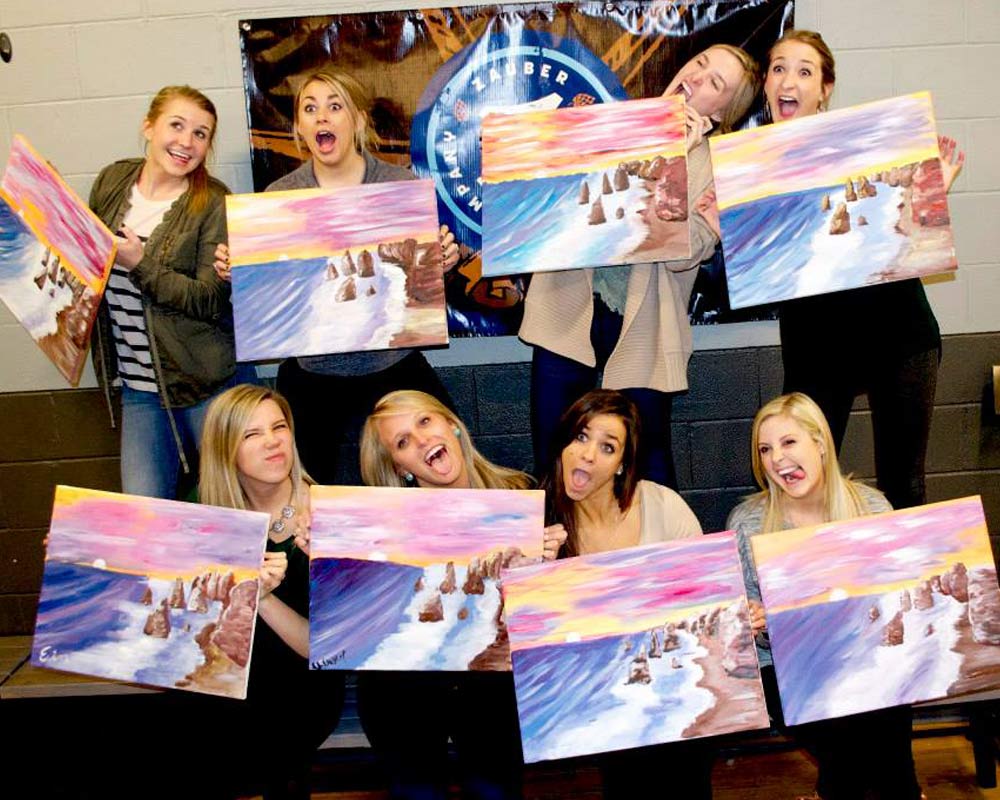 Whether you have a venue in mind, or would like to hold the party in your own home, we can host this party almost anywhere.
There's two options:
Option 1 – Book a private party with us (minimum 10 guests).
Option 2 – Book into an open class on our calendar. As long as there are enough open spots available, contact your bachelorette party crew and ask them to all register for the same class! (You can also have one person buy enough tickets for the entire party).
Get a Quote Online
Bachelorette Party Pricing
Pricing: $25-$60/person, depending on class type
Step 1: Choose Your Party Type (from our gallery of paintings and other Pinterest class types)
Step 2: Choose Your Host (Our 2487 Summit Street Studio, Private Residence, or Local Columbus Bar/Restaurant)
Step 3: Pick a Date and Contact Us!
Phone: (614)-600-1614
E-Mail: info@studio614.com
Get an Online Quote: Click Here
What is a Paint Party?
Sit down at your pre-sketched canvas, loaded pallet, and premium paint brushes, and follow the friendly guidance of a Studio 614 professional art instructor. Enjoy some wine and cheese while you unleash your creative side.
If everyone wants to pay separately, we'll create a private event here on our website so you can forward it along with invites to the party. That way everyone can pre-register, and we'll have a final headcount.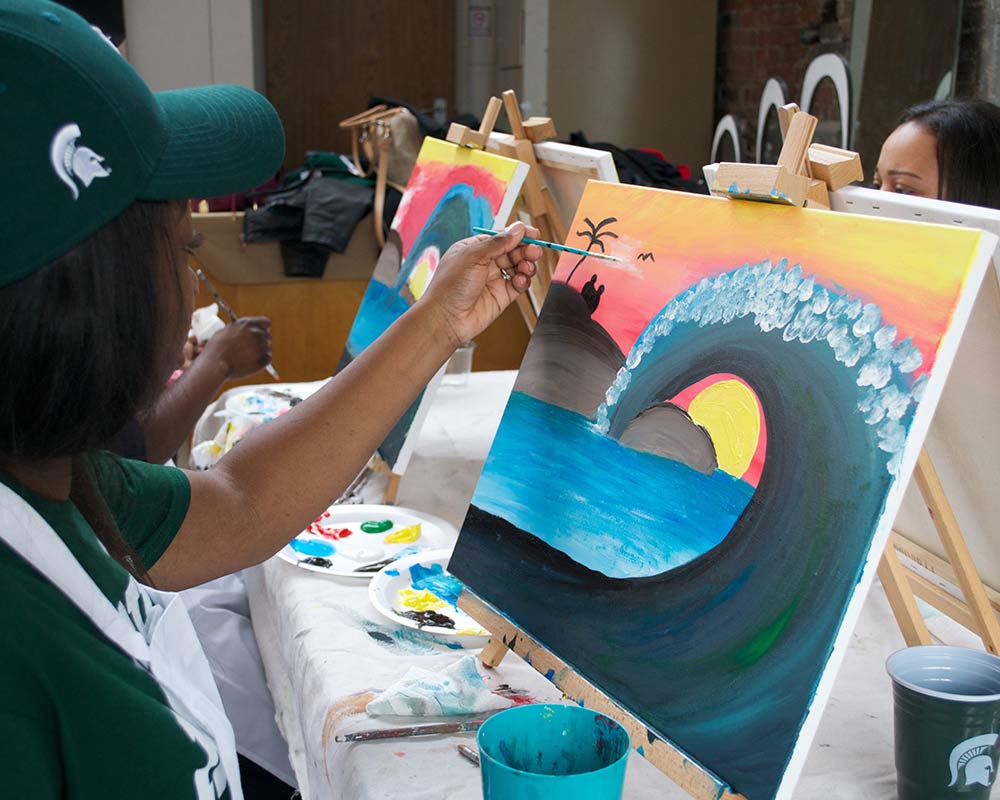 Another fun painting class with Studio 614, and now here's my masterpiece of the Shoe! Had a great time… next I want to do Brutus and Paint Your Pet.

This was the BEST party I've had EVER. My girls and I couldn't even stop talking about how awesome it was. Thank you so much for loving Columbus as much as I do!!