March 13th, March 27th, April 10th, & April 24th: Mindfulness for a Creative Life: A Workshop Series @ Studio 614
TIME? | 7-9pm on
 3/13, 3/27, 4/10, and 4/24
WHERE? | Studio 614 {2487 Summit Street, Columbus OH 43202}
WHAT ARE WE LEARNING? | Full details below!
HOW MUCH IS IT? | $100/entire workshop series  |  $35/individual session
Following your passion while also seeking to enjoy the moment and find balance?
This workshop series by Brandi Lust ofbest dating profile will help.
Mindfulness helps us to engage the present and to make choices based upon intuition and what matters most; it's a skill for daily life. This series explores how to use mindfulness to find balance, follow passion, seek growth, and build connection. Every workshop will provide practical tools for those seeking to design a creative life with the right blend of personal happiness and professional challenge.
Sessions
Finding Balance Through Mindfulness, Mar. 13 from 7:00- 9:00 p.m.
Feeling stressed? Struggling with self-care? This session will focus on balancing personal passion with the need to recharge. We'll make rejuvenation maps, identify stress "tells," and plan for times of high stress together.
Cost: $35.00 or $100.00 for all four sessions in the series
Following Purpose and Passion, Mar. 27 from 7:00- 9:00 p.m.
Let's uncover what's important to you and design a life based upon what matters most. We'll identify core values and link them to activities in your average day for greater purpose and deeper passion.
Cost: $35.00 or $100.00 for all four sessions in the series
Seeking Growth From Challenge, Apr. 10 from 7:00- 9:00 p.m.
How can your biggest challenges become your best assets and resources? Let's reframe obstacles as times of growth. We'll explore how past challenges were opportunities to transform and learn how to reframe current difficulties as well.
Cost: $35.00 or $100.00 for all four sessions in the series
Building Connection and Community, Apr. 24 from 7:00- 9:00 p.m.
Building a network of support is crucial for being a happy, creative human. How can we bring our best self to this process? We'll do a personal and professional relationships inventory and think about what we gain and what we give to the people in our lives and how connecting more and better can improve our networks for everyone.
Cost: $35.00 or $100.00 for all four sessions in the series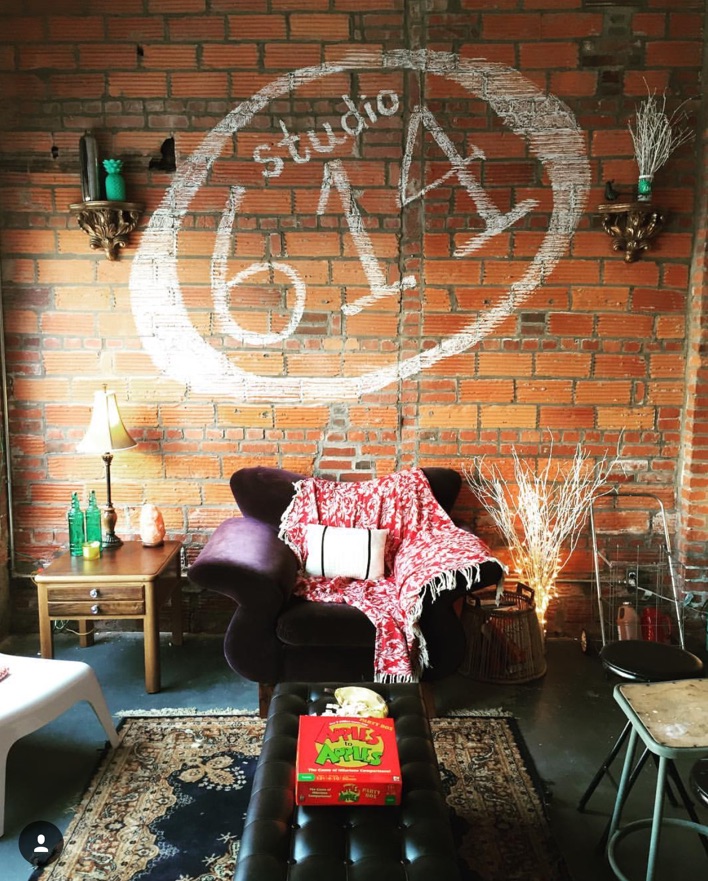 dating site in usa without payment
Interested in hosting your own Studio 614 private event?
Our private party minimum is just 10 people! Our private events can be scheduled in any Columbus neighborhoods aside from our studio in Clintonville- Dublin, Westerville, Powell, Grove City, German Village, Short North, Hilliard, New Albany, and everywhere else! Private events are the same cost per person as our open classes, and there are no travel charges for anything within 10 miles of downtown, Columbus. If you're interested in scheduling your own private party, don't hesitate to give us a call or christian dating religious rape! The possibilities are endless.