Tomorrow is Mother's Day already, and we've got limited options! With the current COVID-19 pandemic, most retail stores are closed, Amazon shipping is delayed, and many experiences outside of the house aren't really an option. We joined Maria & Jackie on Good Day Columbus this morning to bring you some creative projects to make for Mom instead!
One of them even promises her some social experiences in the future once the city's small businesses open up again, so we'll start with that one! Click here to see our full segment with Jackie & Maria!
"Moments for Mom" Mother's Day Card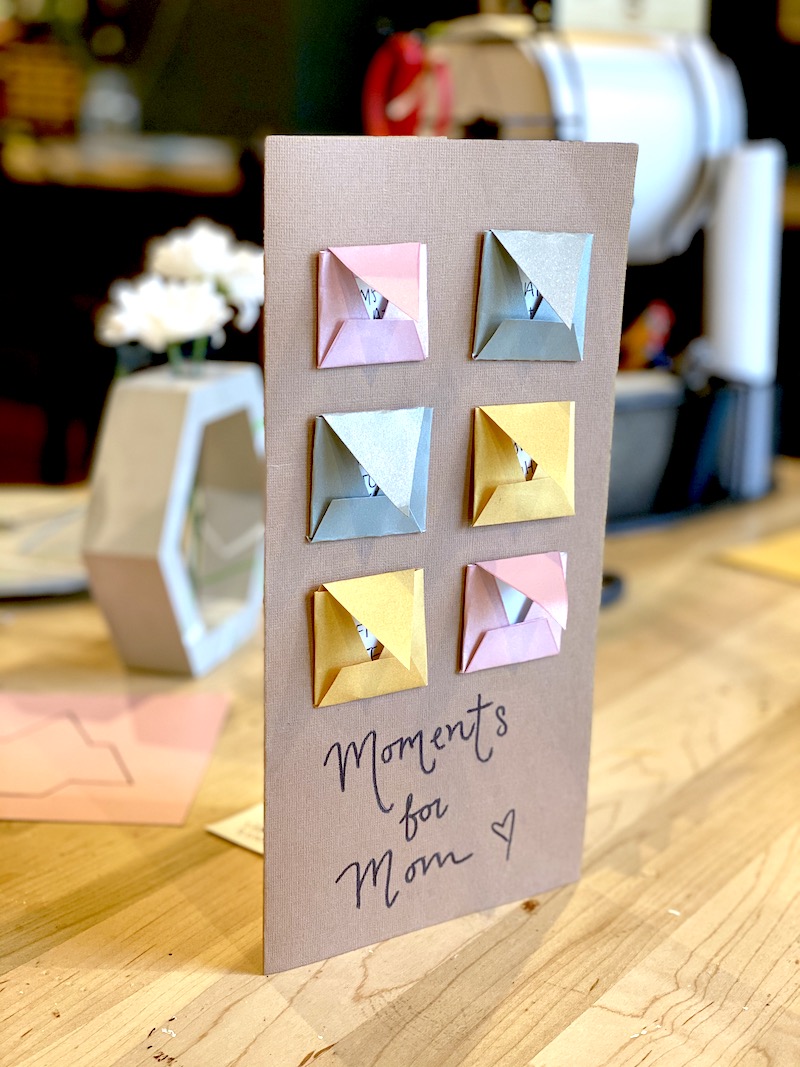 Print out the template below (looks like a space ship), and cut the shape out. Then, fold the two triangular sides inwards, and the bottom rectangular shape upwards. Tape all three of those edges together. The last triangle is the top of the "envelope" which will fold downwards. Tape this to the card, and add a little note inside! Repeat this step for however many envelopes you wish to add to the card.
EXTRA COOL IDEA: You can add 12 envelopes exactly and tell Mom that she can choose one per month for the next year!
Wall-mounted Herb Garden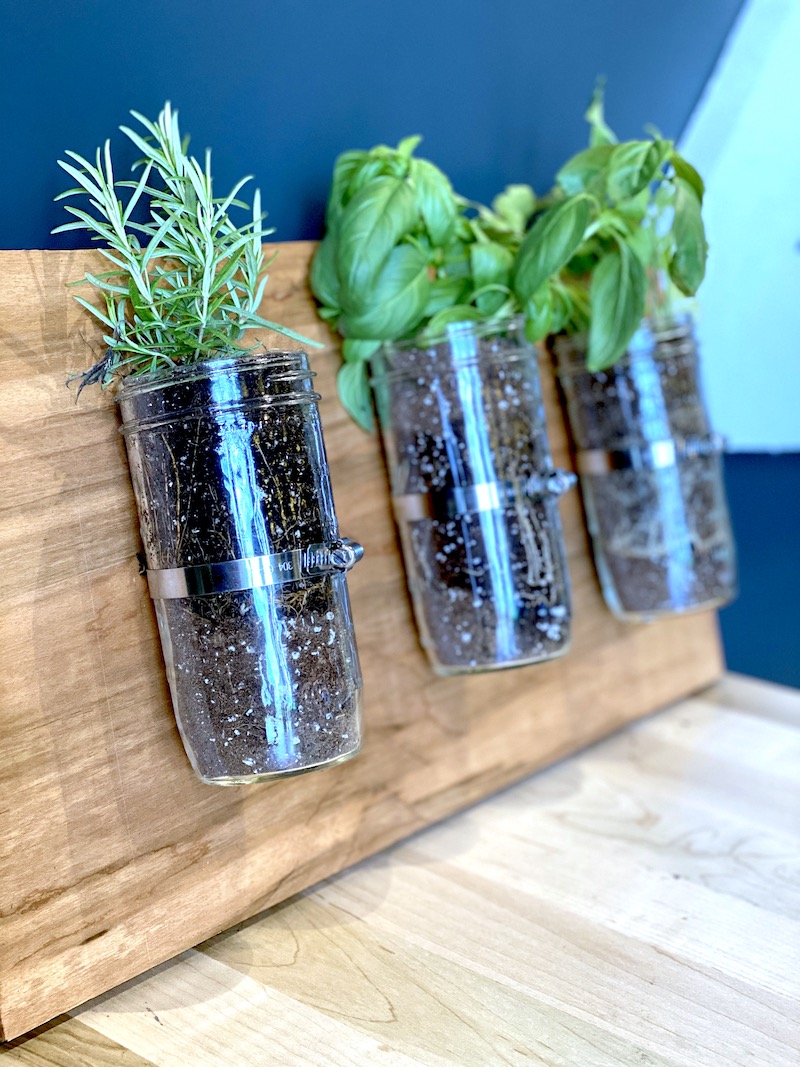 We used: (3) 16oz wide-mouth mason jars, (3) 3-inch hose clamps, a 1″ thick 24″x12″ piece of birch plywood, cherry gel stain
Begin by staining the wood (if desired), and let dry. Drill a hole into the back of each hose clamp (opposite side of the clasp area). Be sure that the hole is just a bit larger than the girth of your screw size. Attach each hose clamp to the wood wherever desired using a screw that is no longer than the thickness of the plywood you're using. For example, I used 3/4″ screws on 1″ plywood. Next, pop the mason jars in there, and use a flathead screwdriver to tighten the hose clamps around the jars tightly. Then you're ready to plant!
Paper Cocktail Accessory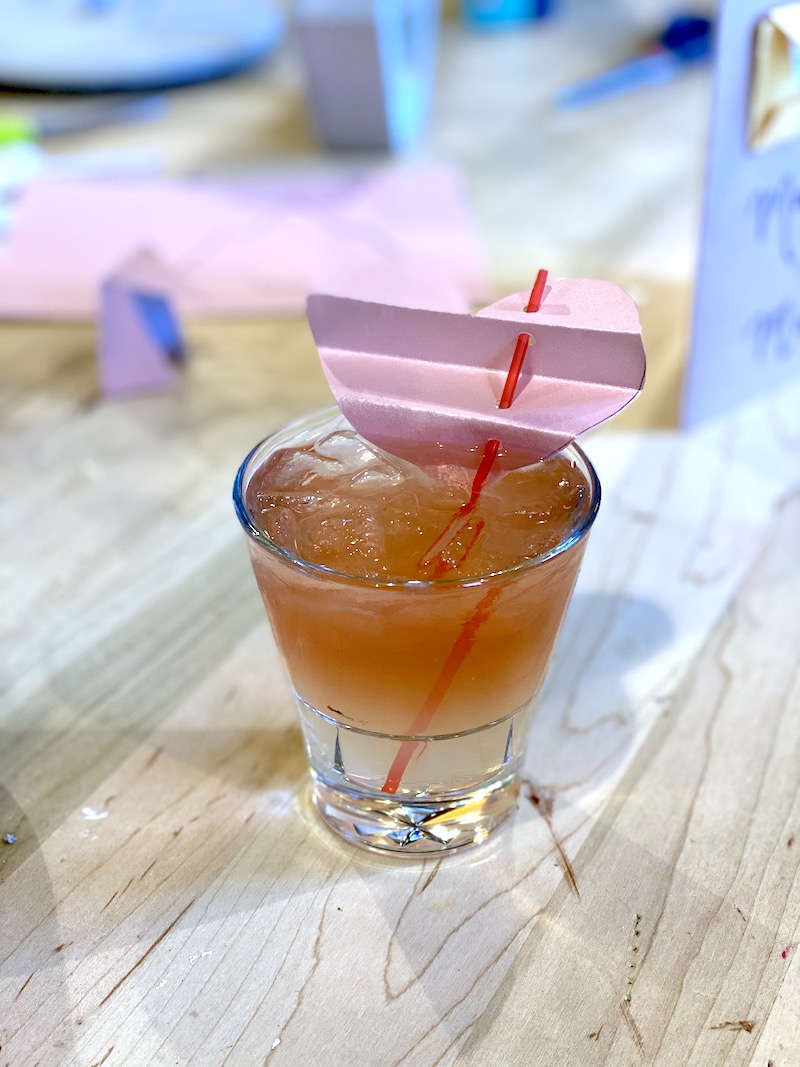 Cut out desired shape you wish to add to the straw of the cocktail. We cut out hearts, but you can cut out tulips, flowers, stars, etc. Next, fold the shape in an accordion pattern just like the photo shows. Use a hole punch to punch some holes throughout, but be sure they are in a vertical line. Then, weave the straw through those holes. Pop it in a cocktail and bring it to Mom in bed!
Yours creatively,
Megan Pando