These adorable, easy fall DIY crafts are the perfect projects for your dining room table or Halloween party this month!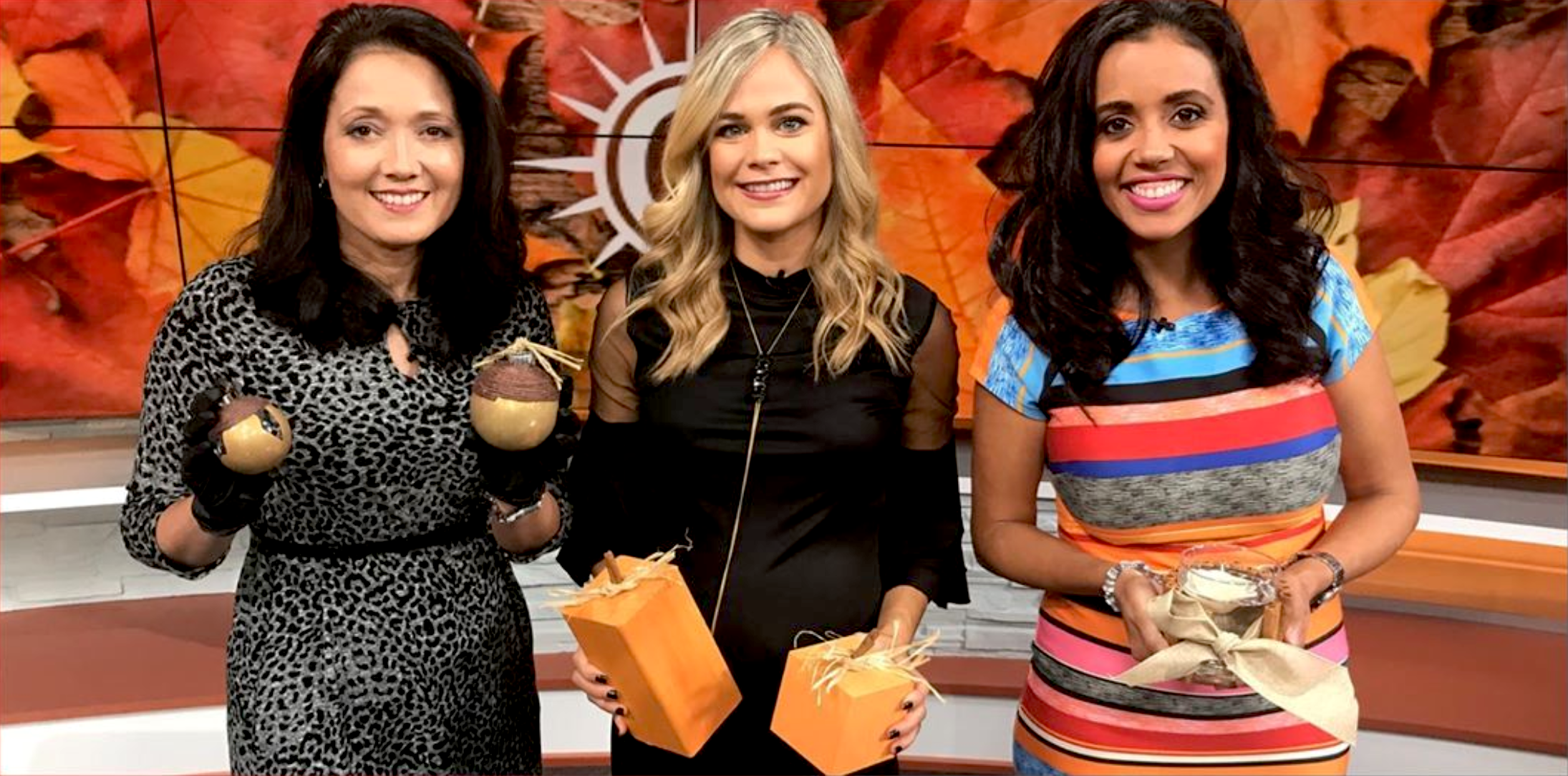 Acorn Ornaments: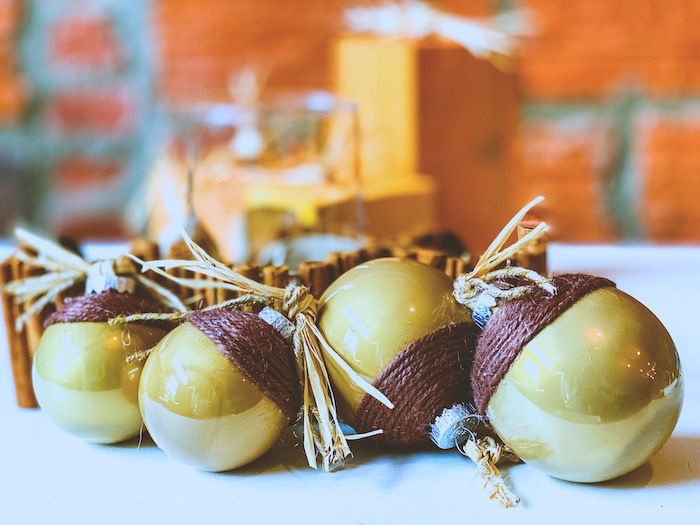 Step 1) Begin by gluing the brown twine to the top of the ornament, just where the cap sits. Continue to add glue around the top of the ornament so that you can wrap the twine around gently.
Step 2) Continue until you've worked your way down the ornament about 1.5″, and then cut the twine.
Step 3) Add gold glue to the inside of the ornament, and shake until the whole inner surface is covered with paint.
Step 4) Let dry. Then cap the ornament, and add your own string, bow, or twine to the top of the ornament for a little more flare!
PRO TIP: Wear gloves when working with E6000 glue!
Cinnamon Stick Candle Holders:
Step 1) Measure out a generous piece of ribbon (the circumference of the jar you're using + extra for the bow).
Step 2) Use the E6000 glue, or hot glue, to attach each cinnamon stick perpendicularly to the ribbon.
Step 3) Once you have enough cinnamon sticks to match the circumference of the jar, let this glue dry completely.
Step 4) Wrap around the jar, and tie a bow.
Step 5) Add any type of candle inside, and enjoy!
Candle Apples:
Step 1) Use a knife and spoon to core out the top half of the core of the apple.
Step 2) Add lemon juice to keep the apple fresh-looking (this preserves fruit longer and keeps it from turning brown).
Step 3) Push the tealight candle into the apple. Burn, and enjoy!
Scrap Wood Pumpkins: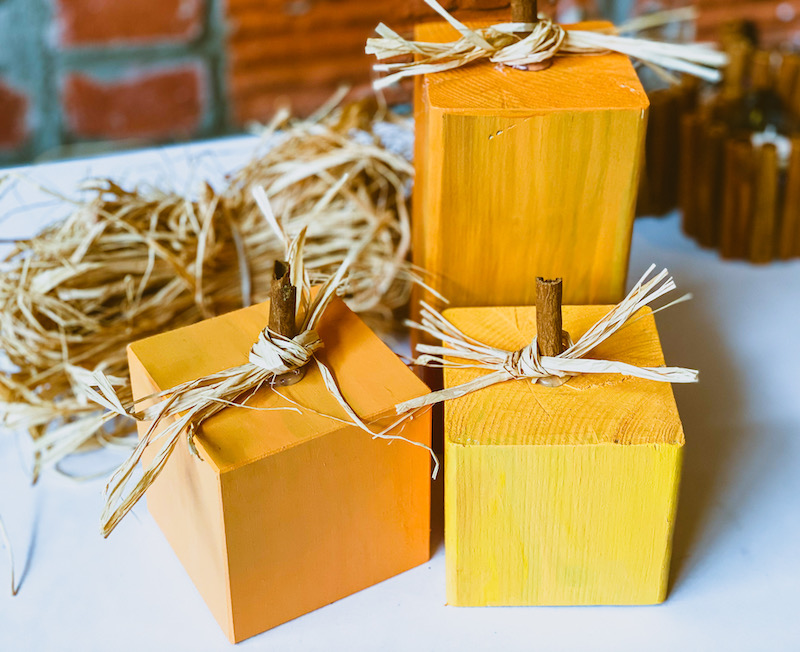 Step 1) Gather a few different sized pumpkin blocks from your scrap wood piles. These pieces can be rectangular, square, or any block-like shape! You can even use a piece of firewood cut in half (as long as it stands upright).
Step 2) Paint each one orange using acrylic paint. If you want a more antique farmhouse look, sand the edges after painting so that some of the wood is exposed (after the paint is dry, of course).
Step 3) Break a cinnamon stick in half, and glue one half to the center of the pumpkin at the top. Add your own twine tied around that cinnamon stick for a bit more flare.
Happy fall, ya'll!
Yours creatively,
Megan Pando