1. It's okay to cuss like a sailor.
"We're actually not celebrating anything tonight. We're here because we are mourning a death."
I thought about cancelling that class because there were only 4 sign-ups, but by the time this mother and daughter walked out of the studio raving about how badly they needed this, I was in tears remembering that I almost cancelled it. I also lost my mother when I was a teenager, and I remember using art as my therapy too. My most memorable times with the Studio have all involved hearing peoples' stories- whether they signed up for this art class because they're celebrating an engagement or they were just released from prison, I am in the business of "serving others", and this was largely inspired by one of my role models I hope to meet someday- Jane Grote Abell, founding family member of Donatos Pizza. She explains that not just small business owners are in this "business of service", but everyone is.
After hearing her story, I really got to thinking about sailboats. We each sail on our own little vessel. We play music. We cruise. We have a great time. Occasionally our neighbor's sail will break, so we must all get off our own boats and go build a new sail for them. Each of us has a specific specialty, so we work together to help that sailer out- one lifts, one pulls, one ties the knots, one dries off the deck, one treats the wounds, and one just stands there cussing like a f*cking sailor… but hey, that's the guy generating laughter: the best medicine. Regardless, every role is important.
And this is how I believe we should measure success.
2. If you don't
need

it, you're 

better

 off without it.
Ramen Noodles are 34 cents a pack.
My dad always told me two very powerful things that will always stick with me. He often told me how he would eat Ramen noodles every day because it was all he could afford when he was working in the airplane hanger as a college student and young professional. He also responded to 90% of my teenage shopping requests with, "there's a difference between want, and need", or "can't always get what you want".
He was just spewing responses in attempt to convert his youngest and brattiest daughter (sorry for being the worst) into a more grateful woman. He probably had no idea how much it influenced me, but without his fatherly example, I surely wouldn't have settled for eating that many Ramen noodles or starting my business out of a 5'x5′ Public Storage unit.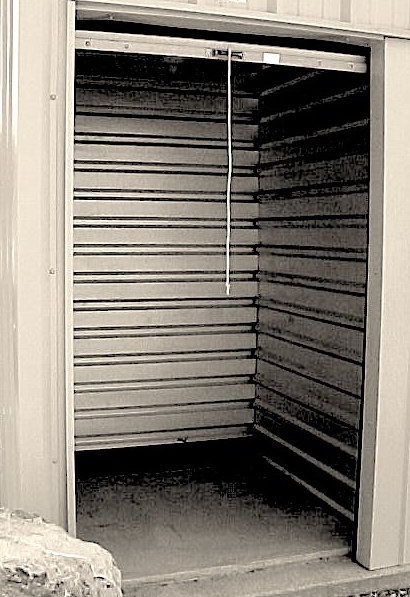 While everyone deserves to treat themselves (as I'll discuss more later), I realized my dad was teaching me that I didn't need the things I thought I wanted. The past 2 years, this business has taught me that what personally makes me happy is to create, not to consume. And now I must say, Dad… thank you for NOT buying me those lime green hair extensions. I ended up much better off without them. Gratefulness has fallen into place, but just as any other middle class lady, I still have to remind myself of this every day.
3. While you owe the world your calling (see sailor analogy), you still owe yourself way more.
BEWARE: The Smurf Hoodie
When you look at a small business owner, you might consider how great it is to make your own hours. Yes, there are perks to declaring my own vacations, but there have been plenty of times when I was forced to back out of those, my family reunions, or a friend's wedding. When a customer calls, we answer. And sometimes, that can drive us crazy, and I feel as if I have NO control of my own life.
I break down often. If you know me and you're reading this, I'm sure you are picturing me with curly questionably dread-locked hair, dirty red Chucks, and my Smurf hoodie on (which I recently donated to the Salvation Army in an attempt to more gracefully enter my late twenties and find myself some blazer-like outfits with collars and stuff). For some reason, my super hero Dave Pando can look like a 10 and only sleep 2 hours a week, but he's some type of mythical entrepreneurial Hercules character, and possibly a figment of my imagination (still investigating this), so he's an exception. This is something I struggle with as I'm typing this at 1:37am on the second floor of Giant Eagle Market District, and I already know that tomorrow I'm going to look like someone from the Walking Dead cast. Don't get me wrong. I'm not complaining.. my laptop is my best friend (besides the cats and Hercules), and there's nothing better than late night working when the rest of the world is asleep. But when it get's out of hand, I unintentionally cut out my personal life. I'll find myself greeting customers at my studio with a heart full of exhaustion and anger because I skipped a few meals, and I haven't given myself alone time, or any time. I'm convinced that strung-out Megan is more productive, and I just stop giving with joy. And then I just give because I have to.
And then I blame the world for expecting this of me.
This dark hole can turn into quicksand, and sometimes may lead to anxiety and self-doubt (which can even lead to self-loathing) and this all manifests into envy- the most destructive demon we can face. I start to look at social media with envious eyes wishing that the world didn't expect me to work 100 hours a week, wishing I had as much fun as everyone with those weird inflatable swan rafts, and wondering why I don't value myself as much as these people love their lives. I fell into this hole in the past because I had forgotten to appreciate myself.
But that's in the past, because I learned THE single most valuable lesson of my life…
4. Babies with flower headbands are the best kind of babies.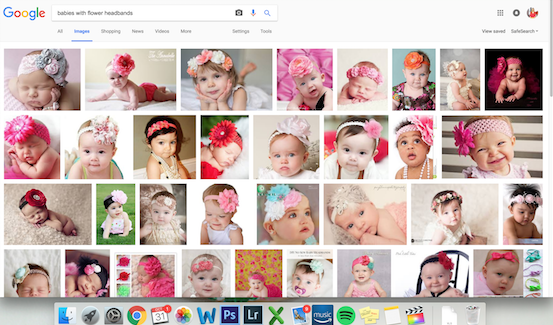 Can we talk about the trend of taking photos of your baby with giant flowers and bows on their heads? I love babies. I have ADD, but I swear I'm going somewhere good with this. These pictures crack me up because sometimes I think these little baby heads are exhausted from holding all that weight… are we sure it's safe? Are we sure they like that? OK, to be honest, I hated this newborn fashion trend when I first started seeing it everywhere, but now I love it. This baby is your beautiful creation, and if my art studio was in the form of a tiny ball of cuteness, I would cover it with sparkles and flowers every damn day.
As a small business, we feed off of the fuel of 5 star reviews. Maybe this is because we are responsible for acting like a mother to our businesses- giving, nurturing, caring, and loving, and if we don't do it all with grace and integrity, then we make our child look bad. When you constantly remember WHY you do what you do, your business becomes the most authentic version of itself. That's when you start to get the feedback fuel. When you get a thank you card or a 5 star review in your career, don't just keep it. HANG. THAT. UP. AND put a flower on it's head. Post it on Reddit. And then put another flower on it. Tattoo it on your body. Or add it to a folder on your desktop labeled "my success". This isn't cocky. It's your value. It's a reminder that you are doing the right thing,
and no amount of money will ever measure that for you.
I'm not just speaking to small business owners. This is for accountants, assistants, waitresses, athletes, parents, students, and everyone else because you're the entrepreneurs of your own lives too. Sure, live humbly, and have integrity even when nobody's watching (re: C.S. Lewis), but don't be ignorant to the essential NEED for your labor and service (your calling), because this self-appreciation IS the very construction of your ever-growing substance while you steer your little sail boat.
So long story short, put a flower on your baby.
Happy 2nd birthday, and cheers to the terrible two's ahead.
Meg
PS: I'm not claiming to be old and wise. That was actually the only 4 things I know besides a few Irish dancing jigs.